One can only image what it was like in those days of construction on Shasta Dam in the late 30's and early 40's. These are just a few of the many photographs in our collection.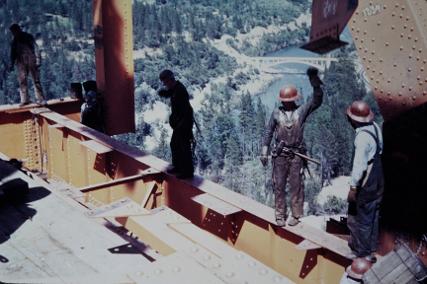 Working on the Pit River Bridge under construction. In the picture above, look down at the river, that is the old Pit River Bridge in the background.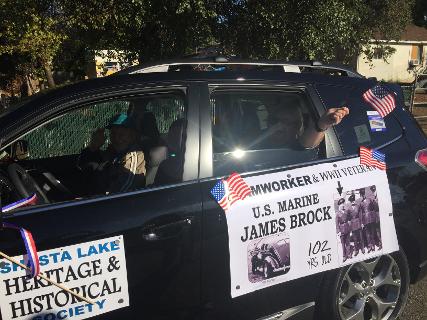 Not many of the early workers are still among us. From the construction years, "those men of steel" are like all the WWII veterans,
aging rapidly and will soon be only in our memories.
The oldest worker in our area was honored in last year's November Veteran's Day Parade in our City, and celebrates his 104th birthday this December! Happy Birthday Jim Brock!
Board of Directors
Darlene V. Brown, President

Del Hiebert, Vice President

Henry "Butch" Hurlhey, Recording Secretary

Kay Kobe, Treasurer
Mike Daniels, Director
Del Hiebert, Director

Joan Jennings, Director
Marian Trapp, Director
Deb West, Director

Barbara Cross, Past President and Director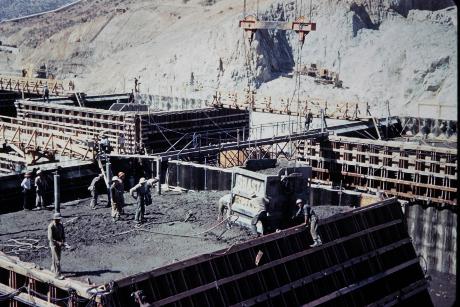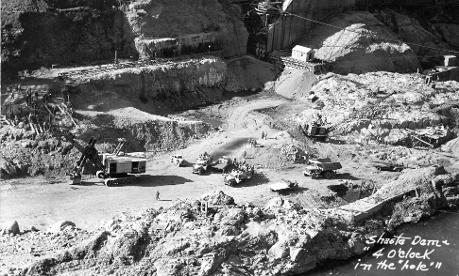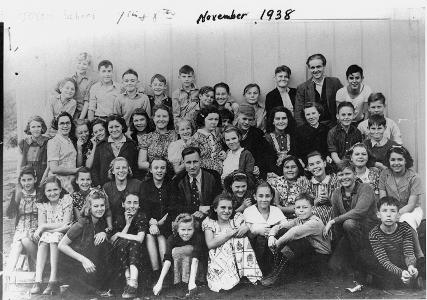 Our book "Those Dam Kids" is a great addition to any book collection. Almost 300 pages, it is full of photos and short stories by the offspring of the workers on Shasta Dam. Sharing their memories during the "Boomtown Years", it is a quick must read and sure to be a collectible book in years to come. Above is Mr. Mathew Rumboltz with "those Dam kids" and the first 7th & 8th grade students at Toyon School 1938. click: those-dam-kids-book.php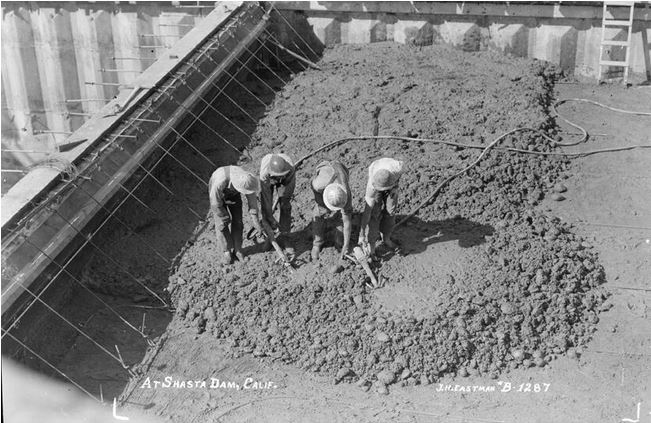 Many photographs shown on our website are personal photos and can not be used for commercial purposes in any form. Please contact us for permission of use on any reproduction of any of the photographs within our website. Thank you.